jarjardos

Nombre de messages

: 20860


Age

: 53


Localisation

: Belgium


Date d'inscription :

05/02/2008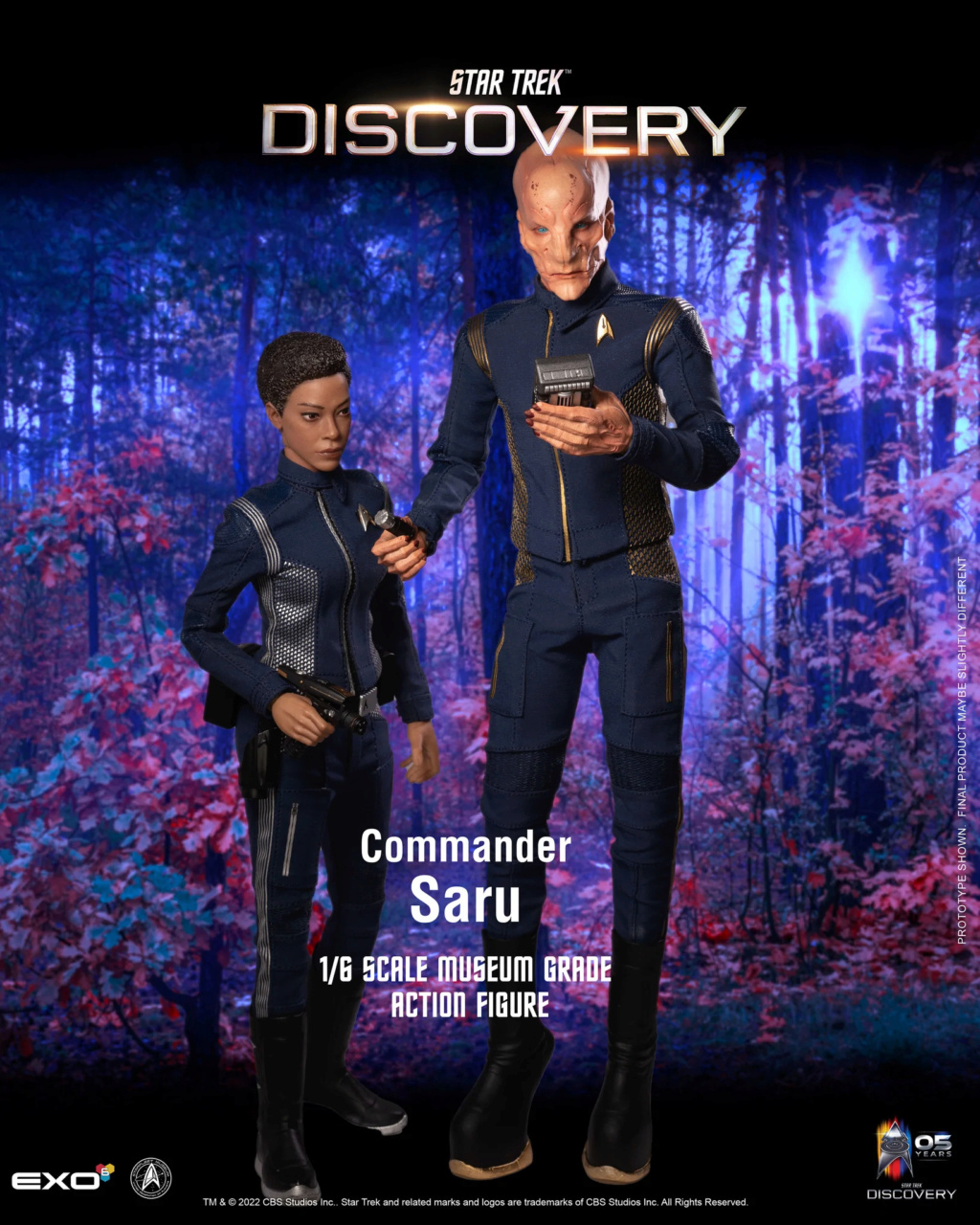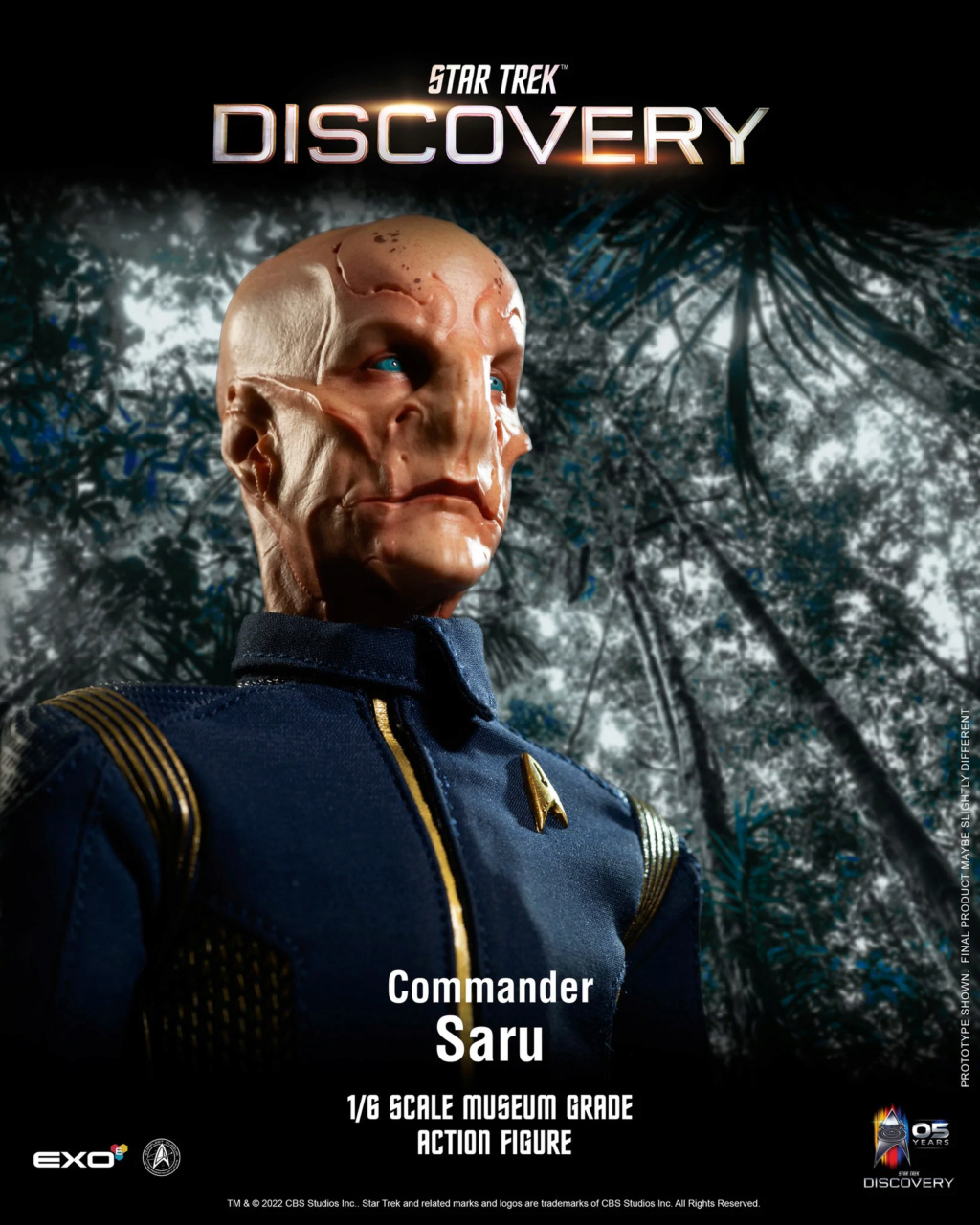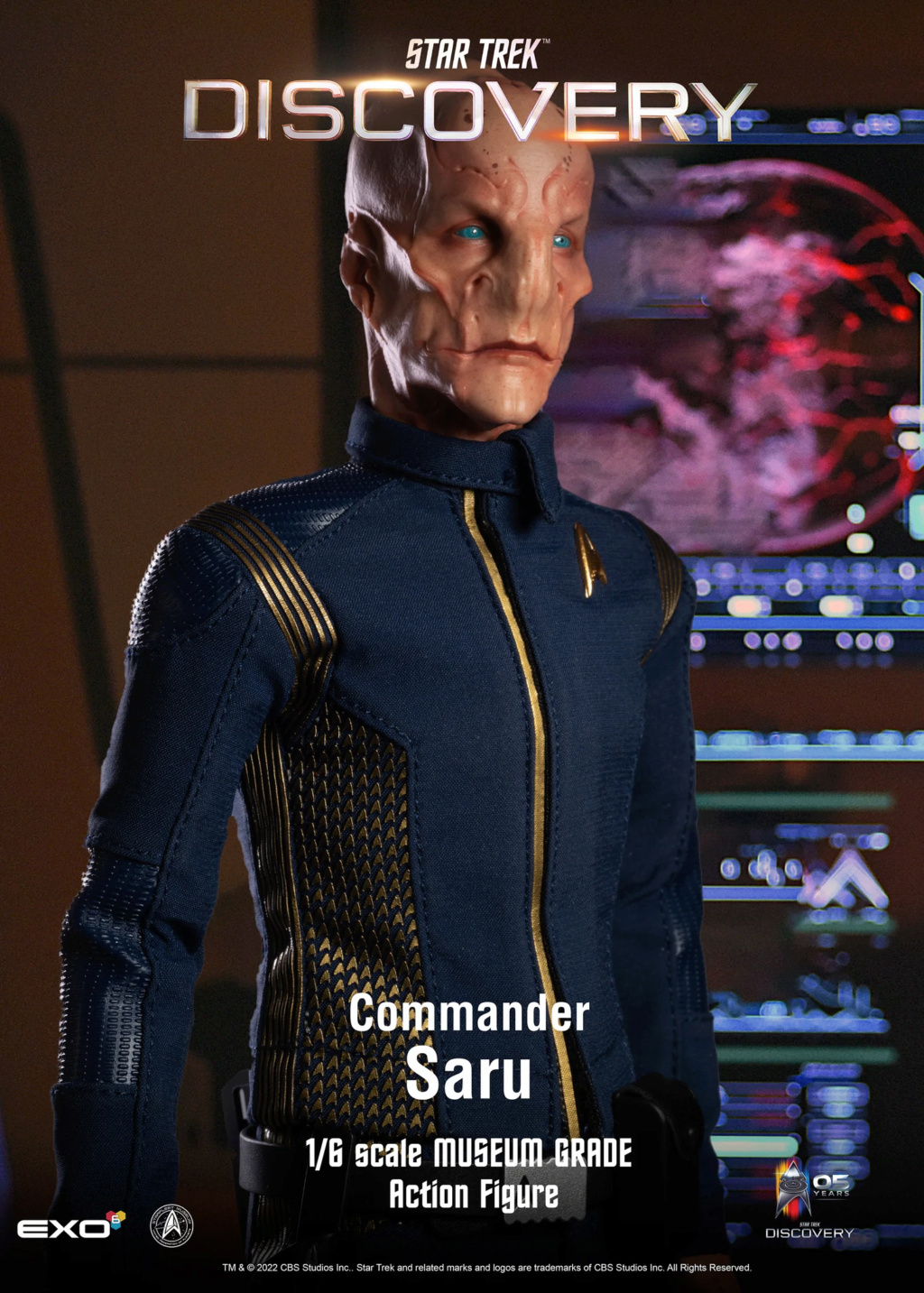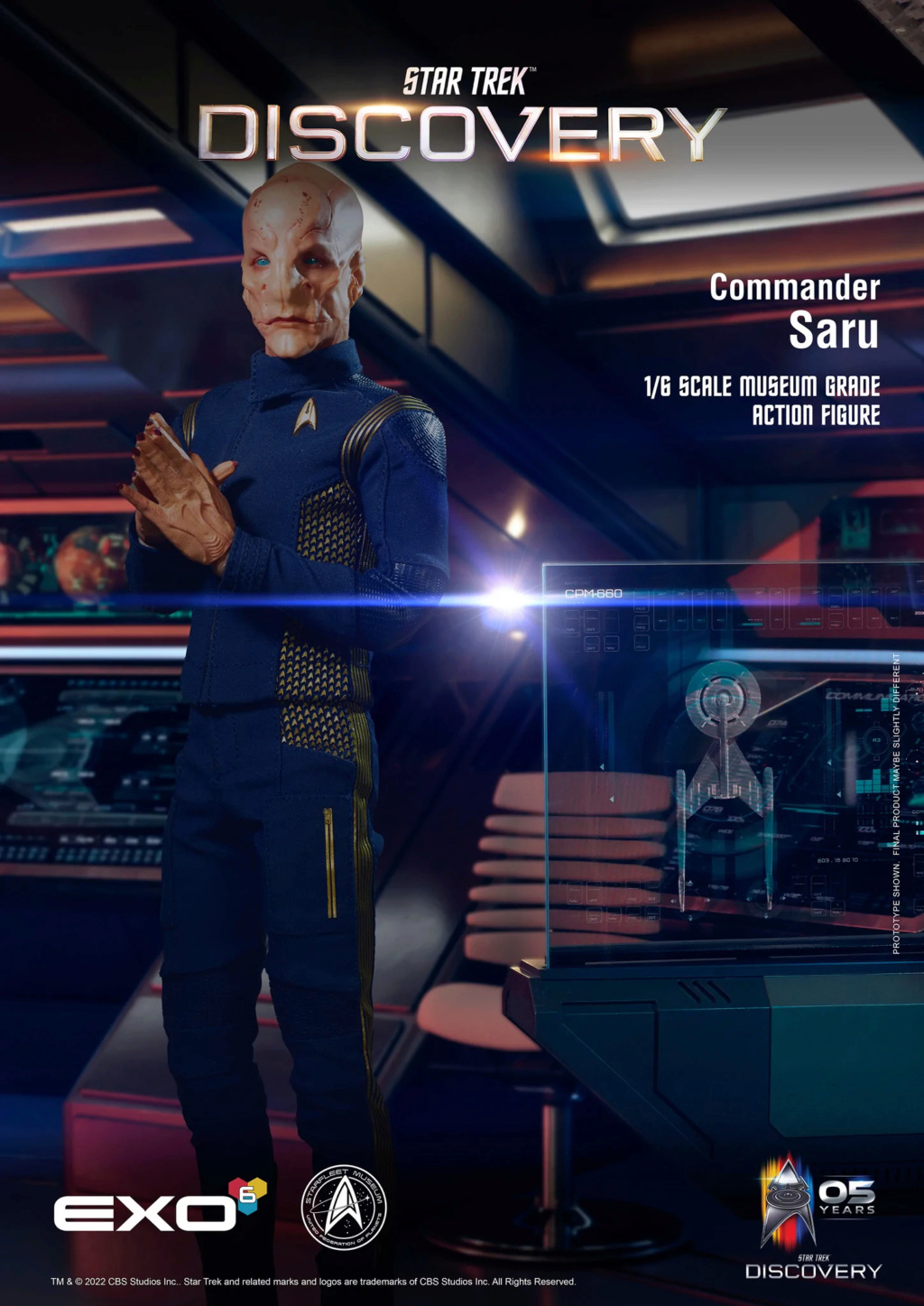 Star Trek: Discovery
Commander Saru
Price $215.00 + $25 flat rate international shipping per figure
1:6 Scale Articulated Figure
"I saw hope in the stars. It was stronger than fear. And I went towards it."
EXO-6 presents everyone's favorite Kelpien from Star Trek: Discovery, Commander Saru. Rescued from a pre-warp civilization by Captain Phillipa Georgiou, he's the only Kelpien in Starfleet and becomes Discovery's First Officer after Michael Burnham is sent away for mutiny.
Behind the extensive make-up and stilt shoes of Saru is the versatile performer, Doug Jones – known for his many roles as aliens and misunderstood monsters.
This 1:6-scale figure presents Saru from Season 2 in exquisite 1:6 detail. Scaled to fit in with Michael Burnham, he stands approximately 13.75 inches tall. He has the uniquely shaped footwear required for his alien anatomy and wears the Starfleet Command duty uniform, each element of the outfit is meticulously researched and reproduced in scale. The original portrait sculpt of Doug Jones as Saru is adapted from a scan taken by the show's production team and features an authentic, hand-painted likeness. 
The EXO-6 Saru 1:6 Scale Articulated Figure includes:
   Fully Articulated Body: More than 30 points of articulation allow the figure to be displayed in multiple dynamic poses, approximately 35 cm tall.
   Realistic Portrait: Saru's portrait is lovingly rendered by a top artist from a 3D scan of Doug Jones in make-up. Each head sculpt is specially hand-painted.
   Starfleet uniform: Meticulously researched, this outfit matches the pattern, and color of the original, recreated in 1:6 scale. A special fabric printing process was developed to recreate the tiny gold deltas on the uniform. An authentically scaled Command Division badge is permanently affixed. The boots are unique to Kelpien anatomy but are engineered to help the figure stand without external support.
   Hands: A total of eight (
interchangeable hands are included so he can be displayed holding all of his accessories. Also a set of hands to recreate his typical at rest pose of hands on hips.
   Display Base: A hexagonal display base featuring the transporter pad will provide additional support for the figure.
   Autograph card: An informational card that can used to get an autograph from the performer and displayed with your figure.
Equipment
The equipment on Star Trek: Discovery is much more complex and has far more parts than those on any other Star Trek show.  Saru comes equipped with:
   Type I/II hand phaser. The Type II Phaser has a removeable clip and removeable Type I phaser.  It can be worn in a holster on the utility belt.
   Tricorder: This standard tricorder can be worn in a case on the belt.
   Communicator: Flip top communicator can be worn on a case on the utility belt.
   Phaser rifle: This Type 3 Phaser was used by many of the Discovery crew to defend themselves.
This museum quality collectible figure is the next in our line of Star Trek: Discovery figures and a great edition to your EXO-6 Star Trek
1:6-scale figure collection. Look for more characters from Discovery, coming soon.
Height:
13.75 in
35 cm
Materials:
ABS, PVC, natural and synthetic fabrics.
Prototype shown, actual product may vary.
 *Duties, taxes, VAT, and any other charges related to customs clearance are not included in the price.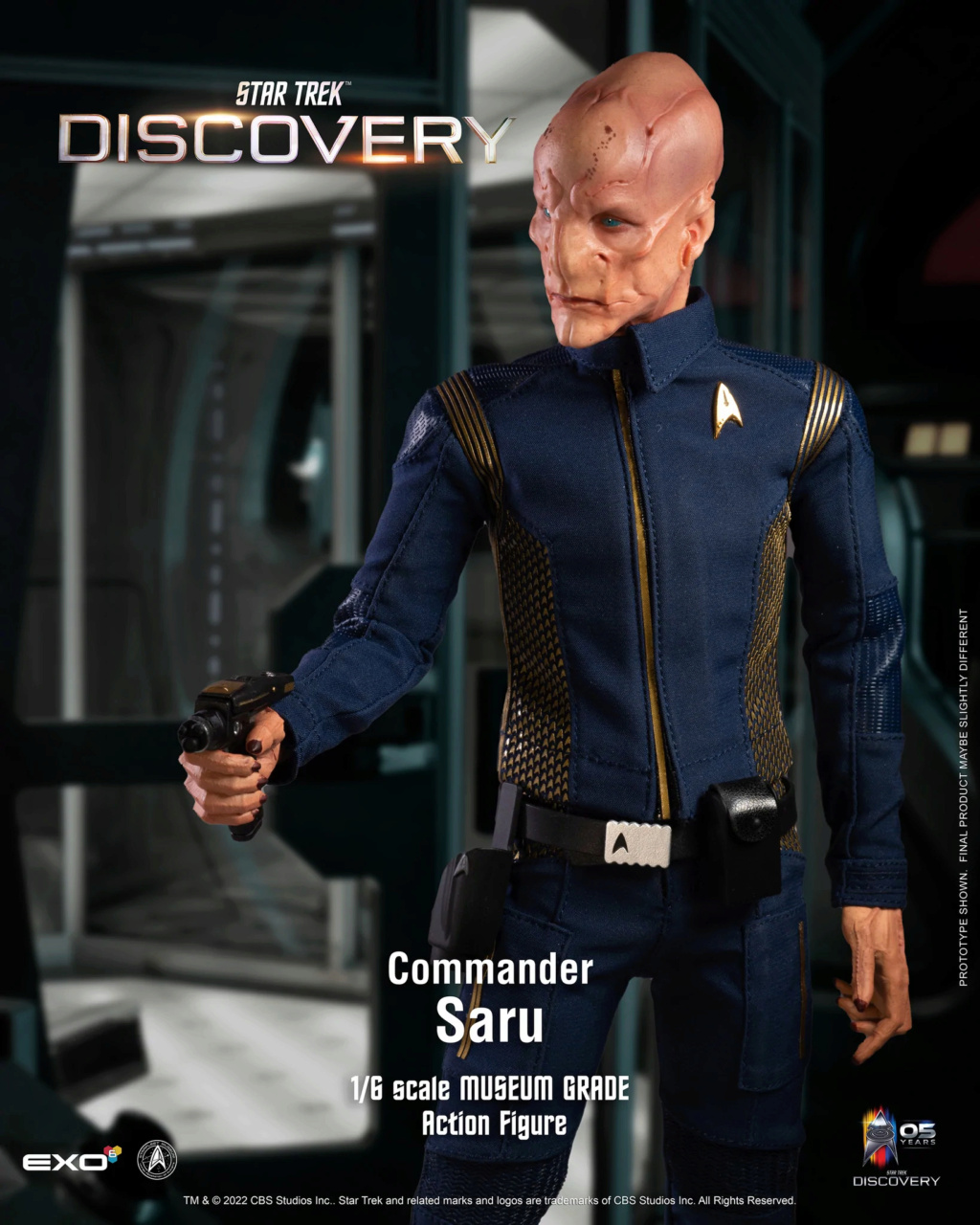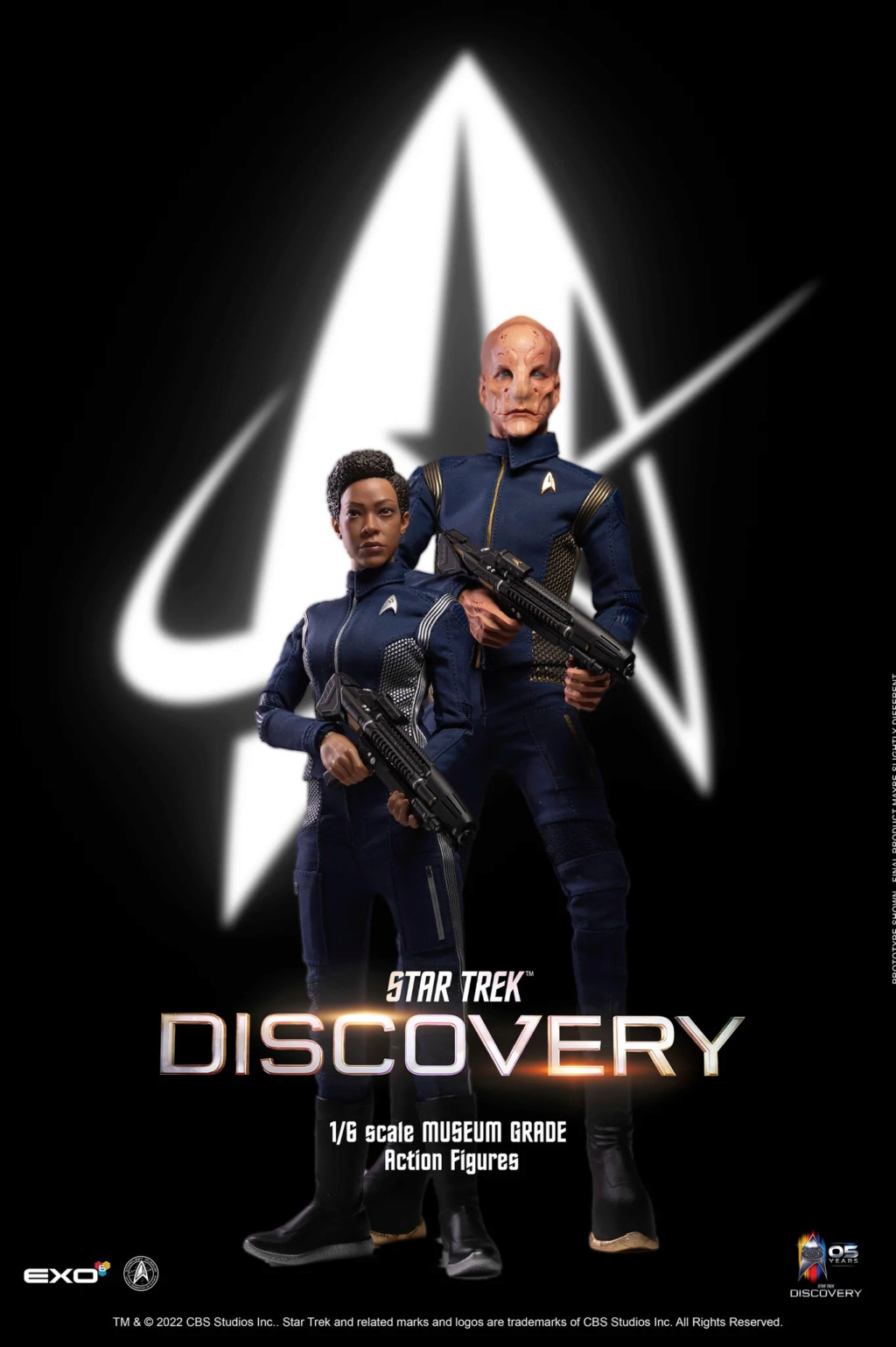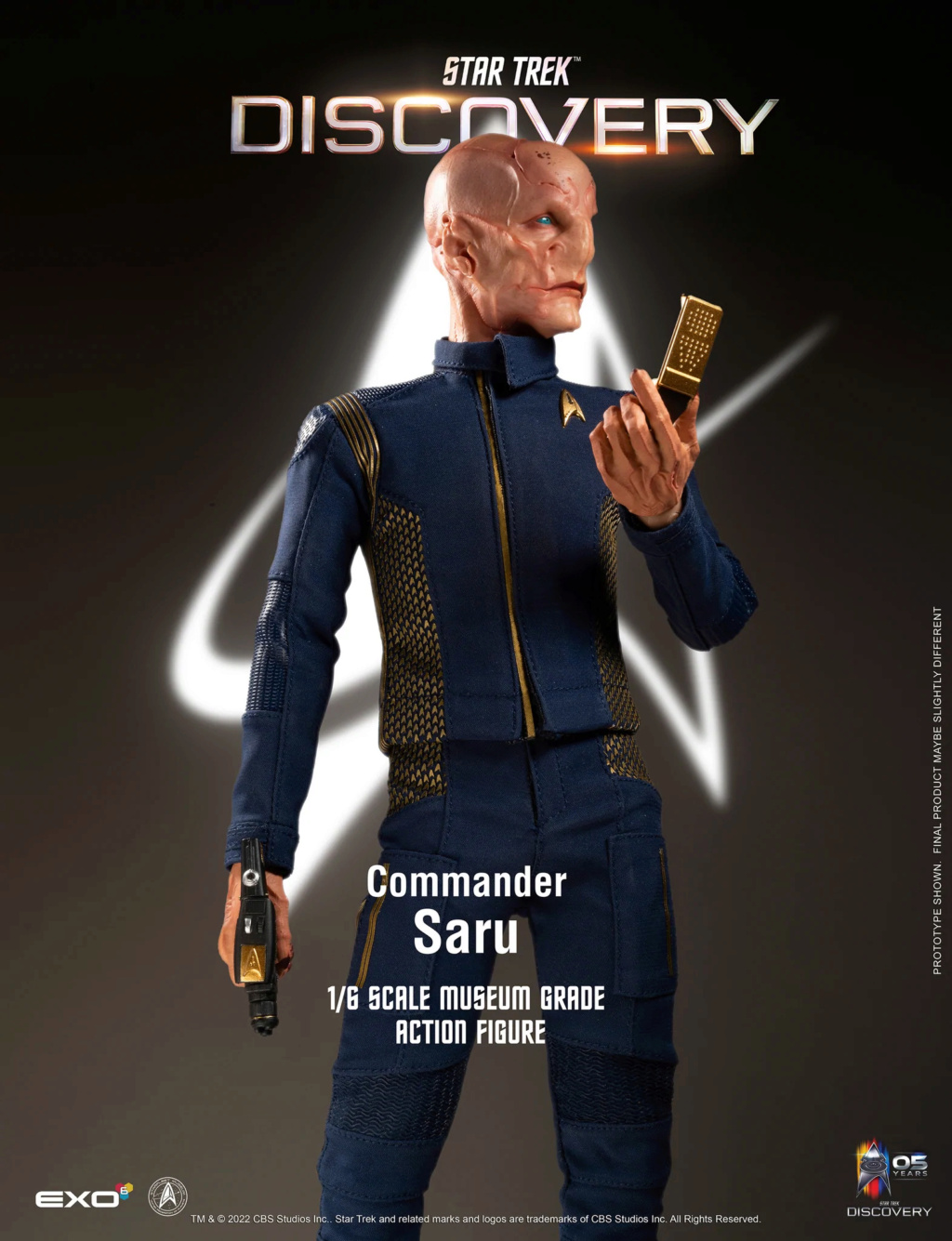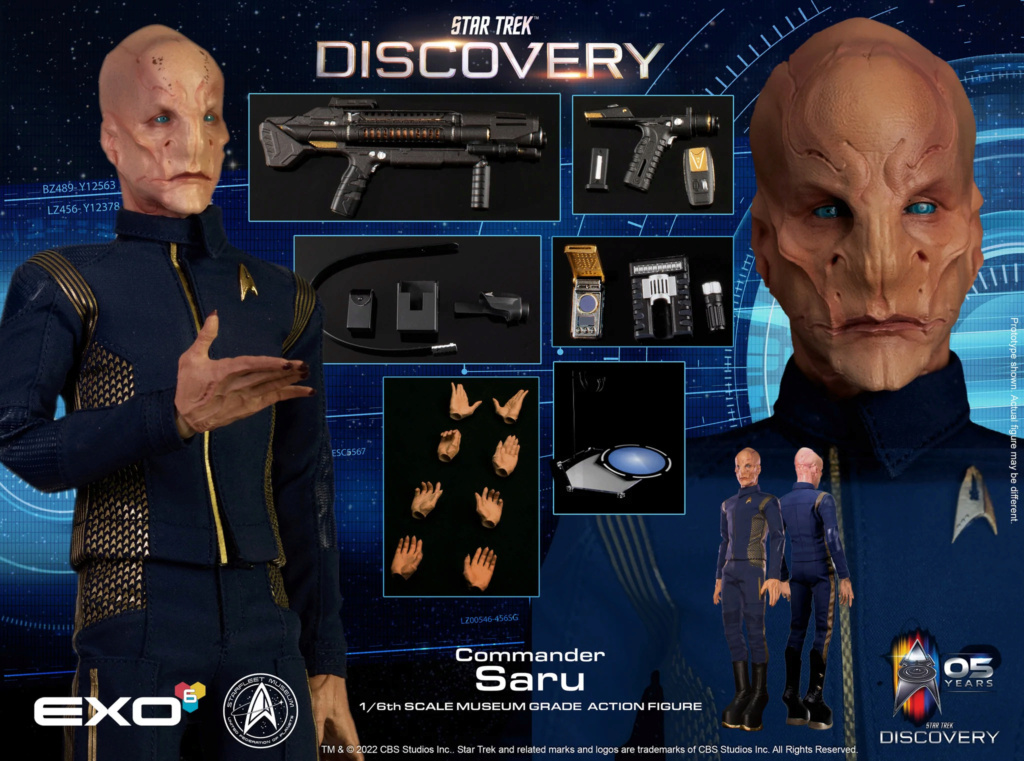 DARKSIDE

Nombre de messages

: 6770


Age

: 53


Localisation

: Derière toi !


Date d'inscription :

14/01/2008

Cette figurine est vraiment impressionnante en live
jarjardos

Nombre de messages

: 20860


Age

: 53


Localisation

: Belgium


Date d'inscription :

05/02/2008

Jackelrhum et es59 aiment ce message
DARKSIDE

Nombre de messages

: 6770


Age

: 53


Localisation

: Derière toi !


Date d'inscription :

14/01/2008

Cool la photo
jarjardos

Nombre de messages

: 20860


Age

: 53


Localisation

: Belgium


Date d'inscription :

05/02/2008

Permission de ce forum:
Vous
ne pouvez pas
répondre aux sujets dans ce forum