jarjardos

Nombre de messages

: 20876


Age

: 53


Localisation

: Belgium


Date d'inscription :

05/02/2008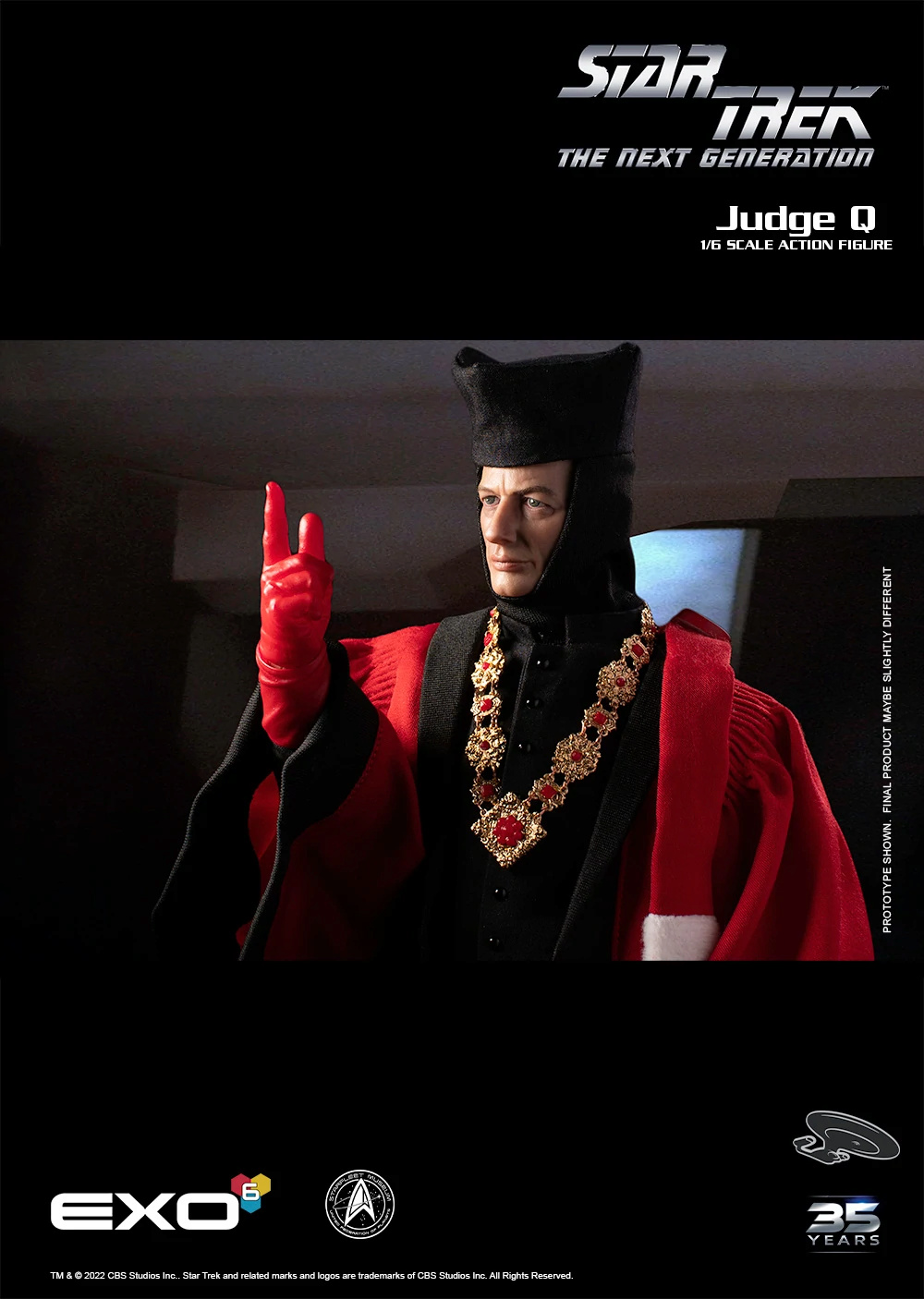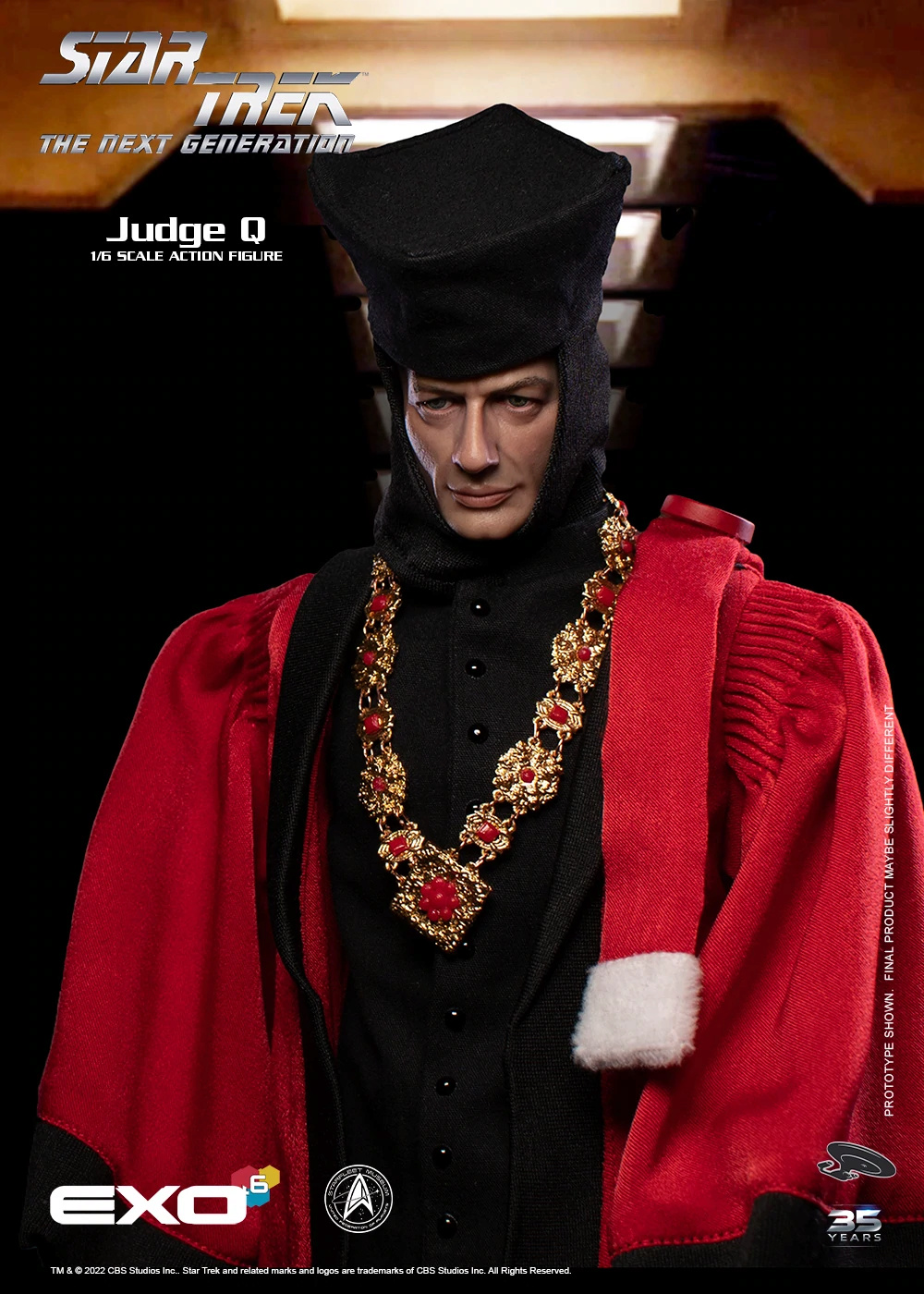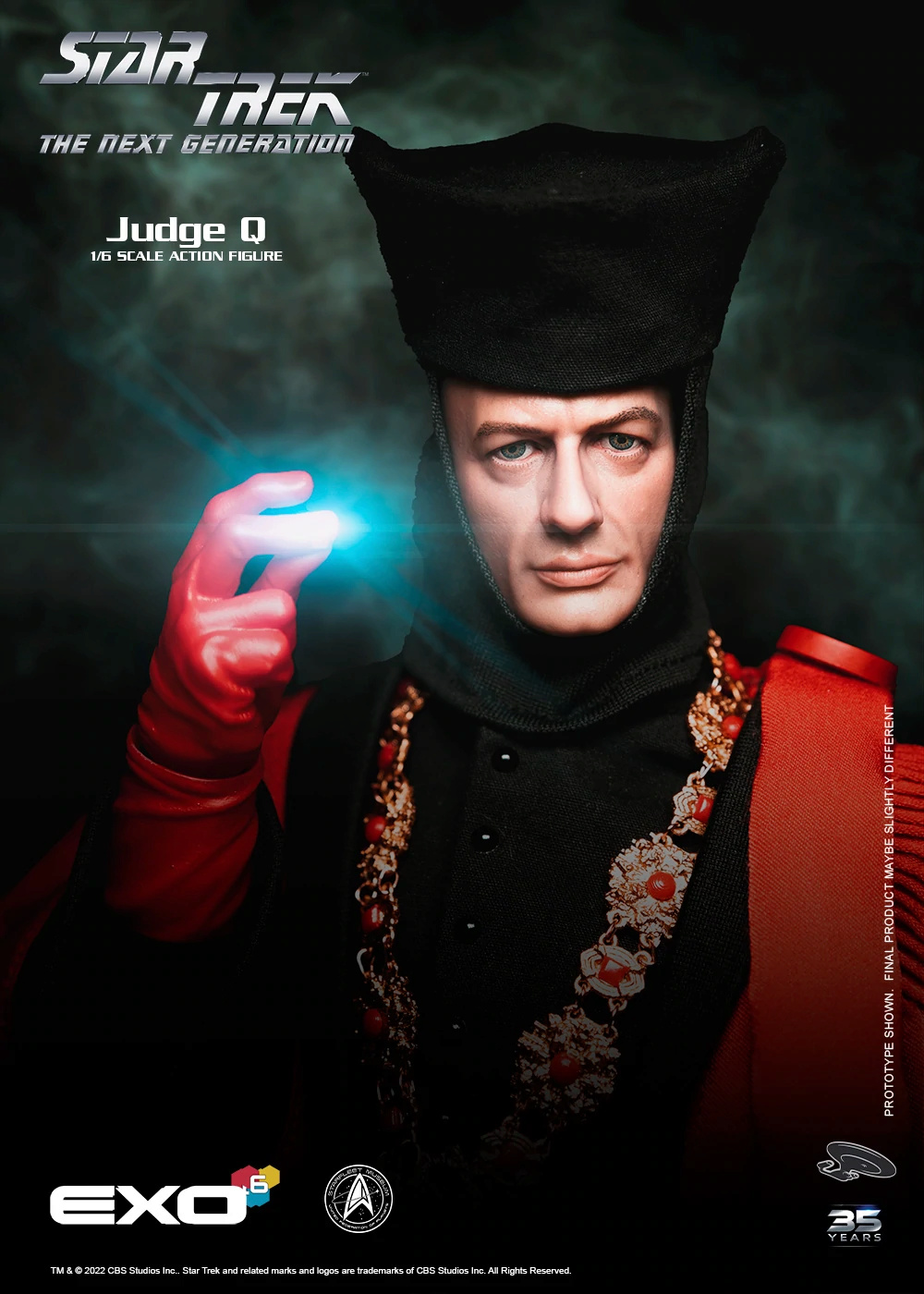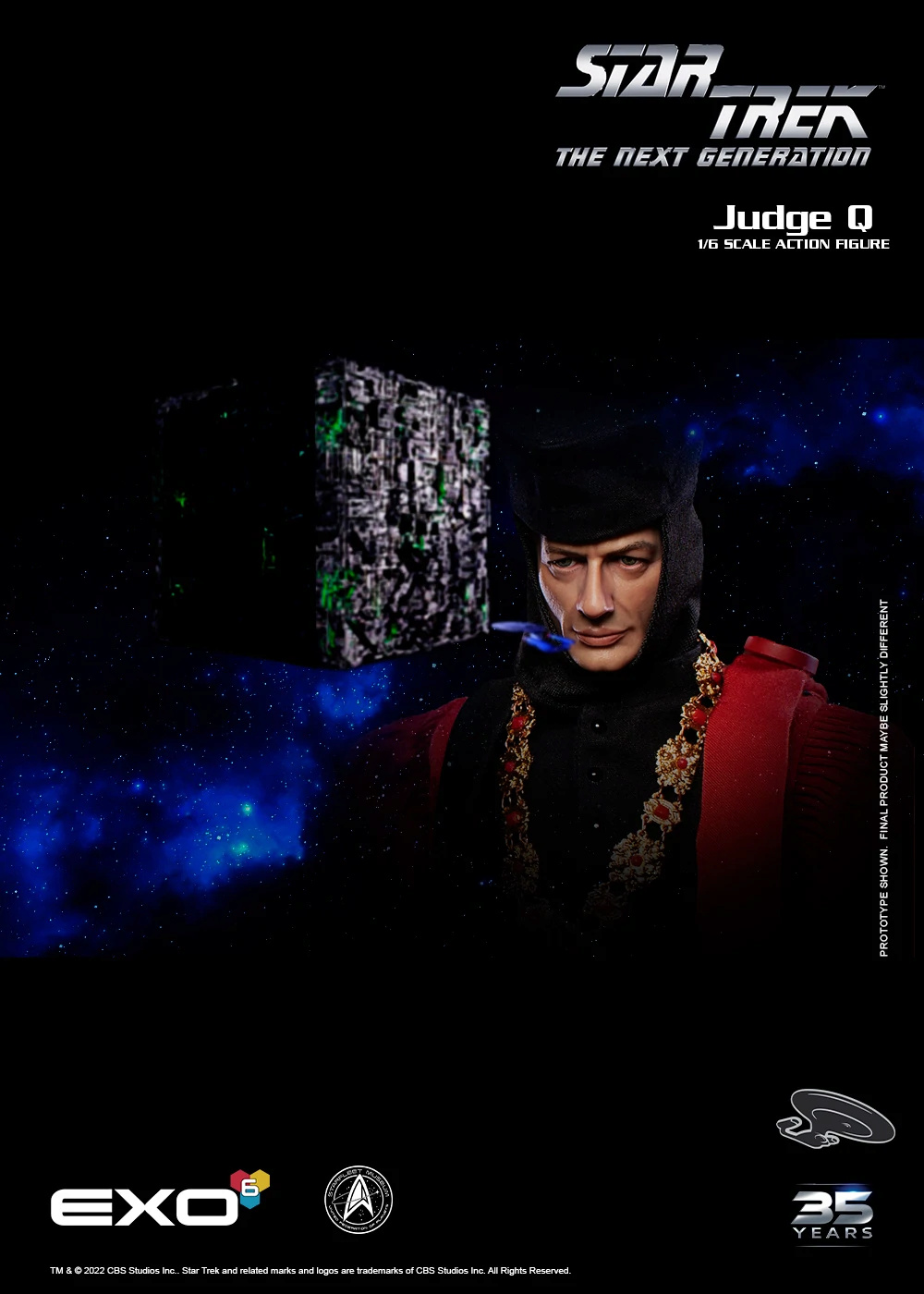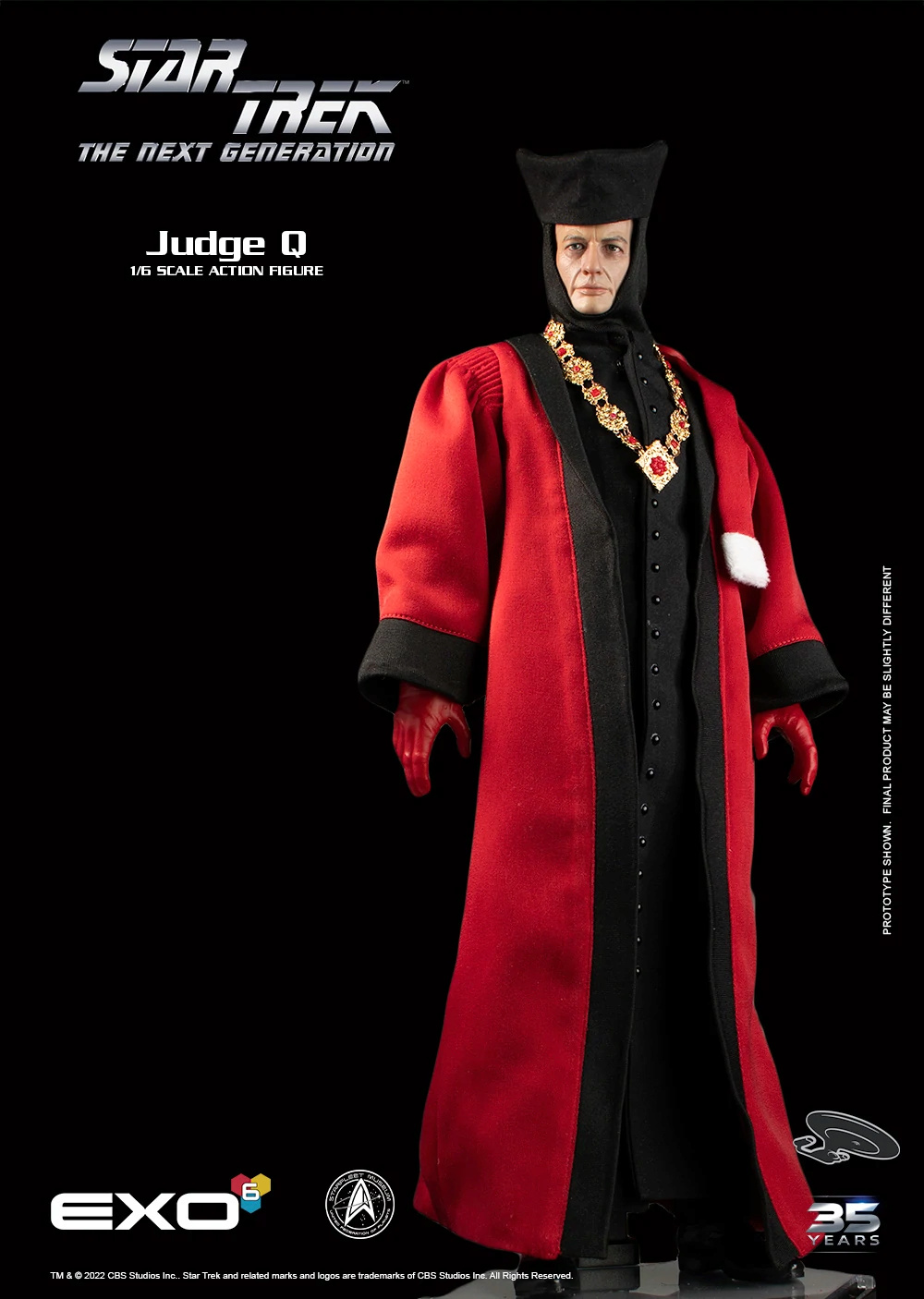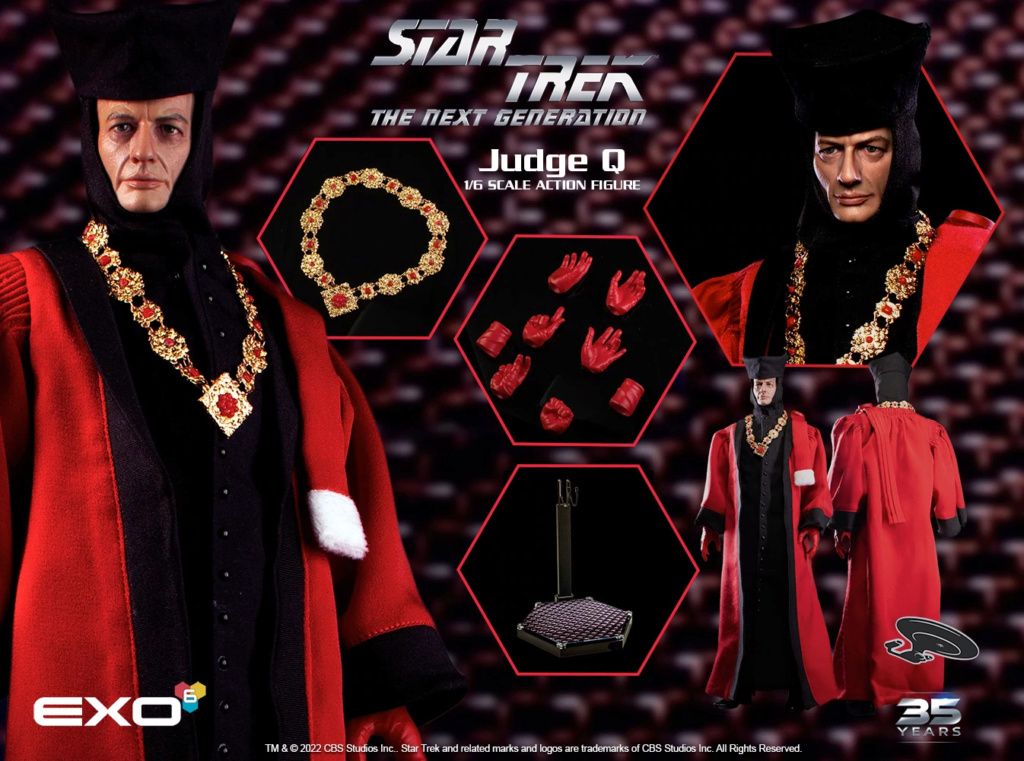 Star Trek: The Next Generation  
Judge Q  
$205+ $25 flat rate international shipping
1:6 Scale Articulated Figure
"Thou aren't notified that thy kind have infiltrated the galaxy too far already.  Thou art directed to return to thine own solar system immediately."  
Star Trek introduced many dangerous adversaries that challenged the members of Star Fleet.  None are more formidable or memorable than John de Lancie's Q – a mysterious being with god-like power that threatens the existence of all of humanity. Appearing in the first episode of Star Trek: The Next Generation, Q became a recuring antagonist and sometime ally of Jean Luc Picard.  
In "Encounter at Farpoint," which introduced the entire TNG crew, Q styled himself as a 21st Century Earth judge during a time in history where anarchy and chaos ruled.  He challenged Picard to prove humanity had moved beyond their barbaric past and were not a threat to the entire galaxy.
This 1:6-scale figure re-creates this iconic character in exquisite 1:6 detail. Standing approximately 12 inches tall, every element, from his judge's robes to his chain of office are authentically reproduced. The original portrait sculpt of John de Lancie as Q has an authentic, hand-painted likeness.
The EXO-6 Q 1:6 Scale Articulated Figure includes:
  Fully Articulated Body: More than 30 points of articulation allow the figure to be displayed in multiple dynamic poses, approximately 32 cm tall.
  Realistic Portrait: Q's portrait is lovingly rendered by top artists, with an excellent likeness of John de Lancie. Each head sculpt is specially hand-painted.
  Judge's robes: Meticulously researched, this costume represents Q as a judge from 2079, a dark time in Earth's history.
  Chain of office: The bejeweled gold necklace Q wears as a symbol of his judge status.
  Boots: Soft plastic boots sculpted to match the cut and style of the original series footwear.
  Hands: A total of six interchangeable gloved hands are included.
  Display Base: A hexagonal display base featuring the grid Q uses to hold the Enterprise in place.
  Autograph card: An informational LCARS card that can used to get an autograph from the performer and displayed with your figure.
This fine collectible figure is a perfect way to start your EXO-6 Star Trek
: The Next Generation 1:6-scale figure collection.
Height: 12 in, (30 cm)
Materials: ABS, PVC, natural and synthetic fabrics.
Art Box Dimensions: 35.3 x 19.6 x 9.1 cm
Prototype shown, actual product may vary.
jarjardos

Nombre de messages

: 20876


Age

: 53


Localisation

: Belgium


Date d'inscription :

05/02/2008

Permission de ce forum:
Vous
ne pouvez pas
répondre aux sujets dans ce forum