nicolas76

Nombre de messages

: 23137


Date d'inscription :

28/12/2005

[26/11/08] LA BELLE AU BOIS DORMANT - collector 2 DVD
bonus:
- Visite du château de la belle au bois dormant à Disneyland, avec commentaire audio optionnel
- Storyboards du début alternatif du film
- Nouveau making-of
- Nouveau jeu : "Briar Rose's Enchanted Dance Game"
- Quatre chansons coupées (storyboards + essais enregistrements d'origine)
- Cartoon "Grand Canyon" (présenté avant le film au cinéma) (présenté en HD sur le Blu-Ray)
- "The Peter Tchaikovsky Story" : un épisode de l'émission d'époque de Walt Disney où il présentait les premières images de La Belle au bois dormant sur de la musique de Tchaikovsky (présenté en HD sur le Blu-Ray)
- "Quatre artistes pour un arbre" : documentaire présentant la création d'un arbre par quatre animateurs dont Eyvind Earle, peintre américain qui servit d'inspiration pour le film (présenté en HD sur le Blu-Ray)
techniques:
DVD
- nouveau master
- pistes Dolby Digital 5.1
BLU-RAY
- commentaire vidéo annoncé
- pistes anglaises PCM 7.1, DTS HD 7.1 et Dolby Digital 7.1
- nombreuses fonctionnalités utilisant la connection internet et permettant d'interagir avec d'autres utilisateurs regardant le film
- des remixages obtenus avec le soin habituel de Disney à partir des pistes audio d'origine
Invité

Invité

Titre:
Sleeping Beauty (La Belle au bois dormant)
Studio:
Walt Disney Pictures
Date de sortie:
7 Octobre 2008
Région:
DVD Z1 et Blu-ray ?
Jaquettes:
Édition 2-Disc DVD
Édition 2-Disc Blu-ray
Synopsis:
Lorsque la princesse Aurore et le prince Philippe naissent, leurs rois de pères se réjouissent en imaginant leur futur mariage. Mais la sorcière Maléfique rôde et jette un sort à la princesse, que trois braves fées un peu étourdies vont tenter d'éloigner. La caméra "multiplane" donne à ce dessin animé une extraordinaire impression de relief et une grande profondeur de champ.
Format d'image:
Panoramique Anamorphique 2.35:1
Audio:
à venir
Sous-tires:
à venir
Suppléments:
Édition 2-Disc DVD
• Original Disneyland Sleeping Beauty Walk-Through Attraction With Walt Disney Imagineering – A fascinating fully-immersive 3-D experience recreating the original Sleeping Beauty Castle Walk-Through that Walt supervised over 50 years ago. Viewers can choose to tour the attraction in "Auto Mode," where you get to experience it the way it was originally intended, or choose to view the experience with "Commentary" by Disney's famed "Imagineers" and take a look behind the magic of these detailed dioramas.
• Alternate Opening – Recently discovered storyboards from 1952 reveal that the original opening of Sleeping Beauty was planned as a big musical production number. Using all of the existing color storyboard art, this alternate opening is recreated with a new demo recording of the song - "Holiday."
• All New Documentary "Picture Perfect: The Making of Sleeping Beauty" – an exciting and inspiring behind-the-scenes look at the creation of the final fairy tale to be produced by Walt Disney himself.
• A New DVD Game, "Briar Rose's Enchanted Dance Game" – Relive this magical moment and help Briar Rose's animal friends to dance, and take lessons to learn to waltz.
• Four Deleted Songs – Four new musical numbers that were not used in the final film are presented using original storyboard art and demo recordings.
• Grand Canyon (Featured in HD on Blu-ray™) – This Academy Award® winning short accompanied Sleeping Beauty in its release in theatres.
• The Peter Tchaikovsky Story (Featured in HD on Blu-ray) – An episode of Walt Disney's legendary TV series in which Walt previews the Studio's upcoming release of Sleeping Beauty which uses the Tchaikovsky score as the source of its music. Also included is a dramatic reenactment of how Tchaikovsky came to write his score for the ballet.
• Four Artists Paint One Tree (Featured in HD on Blu-ray) – This featurette looks at one tree interpreted by four distinguished Disney artists, including Eyvind Earle, the well respected American painter who served as stylist for Sleeping Beauty.
• Fun with English Game – Help the 3 fairies prepare for Briar Rose's 16th Birthday and learn English by playing a series of innovative DVD games.
• And more!
Édition 2-Disc Blu-ray
• Maleficent's Challenge – Go head to head with one of Disney's most infamous villains. Think of anything in the world and Maleficent will read your mind. Keep your wits about you, for that is the only way to defeat her.
• Dragon Encounter – The ultimate audio experience utilizing Blu-ray high-definition 7.1 or 5.1 audio quality. Explore Maleficent's dungeon in a fully-immersive audio sensory adventure like you've never experienced before. Deep in the bowels of Maleficent's dungeon a dragon encounter awaits.
• Cine-Explore – An all new Cine-Explore experience with full motion Picture-in-Picture featuring commentary by John Lasseter, Andreas Deja & Leonard Maltin.
• Restoring The Sound Track – This featurette will cover the creation of the all new 7.1 mix of the score of Sleeping Beauty that was done exclusively for this Blu-ray release using the source tapes from the original recording sessions resulting in an audio experience of superior quality with greater detail and fidelity than you have ever heard before.
• Customized Living Menu – This menu is exclusive to Sleeping Beauty Blu-ray Disc owners only. It is a "real time" virtual castle that magically changes based on the viewer's location, time of day and current weather forecast (requires Live enabled players). If preferred, viewers will also have the ability to manually change the castle's weather to match any of the Magic Kingdom Castles around the world.
• Disney BD-Live Network – The Disney BD-Live Network is just one of the many ways movie lovers, families, and loved ones can continue to stay connected and engage in their favorite movies.
- Movie Chat – Communicate with your remote friends on-screen while in a synchronized viewing party using your remote control or any text enabled device such as a laptop, desk top or any PDA device such as a Blackberry, iPhone or most other regular cell phones. Your chat session will appear over the movie and occur in realtime while watching the movie together.
- Movie Mail – Blu-ray owners will be able to record a personalized video message of themselves, superimpose that capture onto one of many pre-selected clips of the movie, and send it off to a friend, colleague, or relative. This specific feature enables the Sleeping Beauty Blu-ray Disc owner to personalize a very special greeting as never before.
- Movie Challenge – Users will be able to test their skills against other players in a synchronized, real-time, online trivia game while watching Sleeping Beauty with anyone online. Movie Challenge is always active no matter what time of the day it is, and there will always be a game in progress.
- Disney Movie Rewards Live – Sleeping Beauty Blu-ray owners will be able to accumulate Disney Movie Reward Points by participating in many Disney BD-Live Network activities. In return, viewers can redeem points for exclusive content such as Avatars, downloadable extras and many more exciting possibilities.
A DVD of Sleeping Beauty –Blu-ray owners will also receive a special bonus DVD of the movie!
Juste pour dire que je suis en train de mater les bonus de cette merveille et c'est tout simplement monstrueux tellement y'en a et tellement tous sont passionnants.
Y'a de réels trésors là-dedant !!!
Par contre c'est la folie, faut des semaines pour en venir à bout.
Le BR dévoile l'étendue de sa puissance avec cette édition parfaite (mais purée, le film a plus de 50 ans et on dirait qu'il a été fait cette année !!!
) !!!
_________________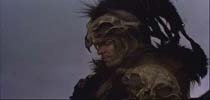 nicolas76

Nombre de messages

: 23137


Date d'inscription :

28/12/2005

Faudra que je pense a le prendre celui là
Ben ouais, faut le prendre absolument
Et le ranger comme le trésor qu'il est
_________________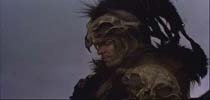 Permission de ce forum:
Vous
ne pouvez pas
répondre aux sujets dans ce forum